COMPANY
Founded in 1961 by the Masip family, we are now the oldest Company devoted to tanning and dyeing rabbit skins.
Without losing the identity of a family business, the company continuously updates the dyeing process using the latest colors and technology but always showing concern for the environment.

Curticiones Masip S.A. use only skins from domestic rabbits, bread and treated in farms in Spain and slaughtered under veterinary control in slaughter houses.
These skins are not covered by the convention on international trade in endangered species of wild fauna and flora (CITES)

Our goods do not contain any PCP and AZO pigments.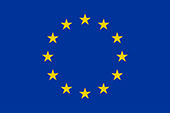 According to the Europe Regulation on registration, evaluation and authorization of chemical substances, we would like to point out the following. Rabbit skins & plates Curticiones Masip S.A. sell, are not subject to Pre-Registration. However, we can assure that the chemical substances used in the treatment have already been Pre-Registered by our suppliers. Likewise, we would like to state that they do not contain any substances registered in the SVHC.